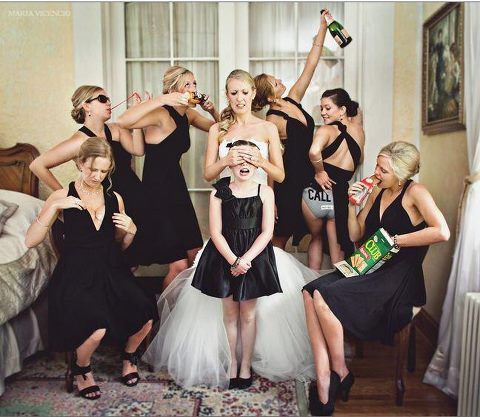 1.  Wedding Planning Happens Online
Pinterest was made for wedding planning, 69 percent of couples will use Pinterest or other social media to search creative wedding ideas for there wedding.
2. More Brides Are Skipping White Wedding Gowns
Wearing white on your wedding day is a wedding tradition. However, more brides are choosing to wear a color on their bridal gown.  (pink-blush, champagne, light gold)
3. Bridesmaids Can Wear What They Want
Fewer brides are asking their bridesmaids to wear the same dress. They'll typically ask for the same color dress or color scheme.
4. Couples Are Surprising Their Guests
The biggest surprise in the 2018 Newlywed Report is couples surprising their guests with a special performance.
5. Delayed Honeymoon
Honeymoons aren't occurring immediately after the wedding. 50% of couples are having a delayed honeymoon. Couples are choosing to wait until a preferable season to honeymoon, while others are staying local to spend time with family/friends who've flown in.
Happy Planning from Diane's Bridal!