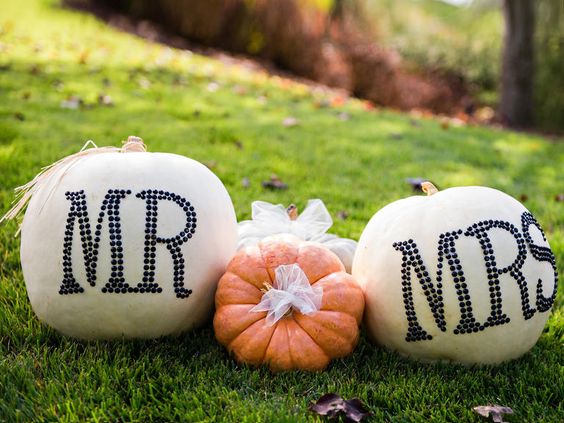 Candlelight glowing can add an extra spark in achieving your fall theme.
Fruit can be used as the centerpiece for the reception tables.
White pumpkin accented in gold calligraphy lettering.
Blankets can help keep your guests warm if the temperatures drop and it gets chilly.
Apple Cider and Donut Bar
A cute bar with donuts and warm apple cider for your guests.
-Diane's Bridal