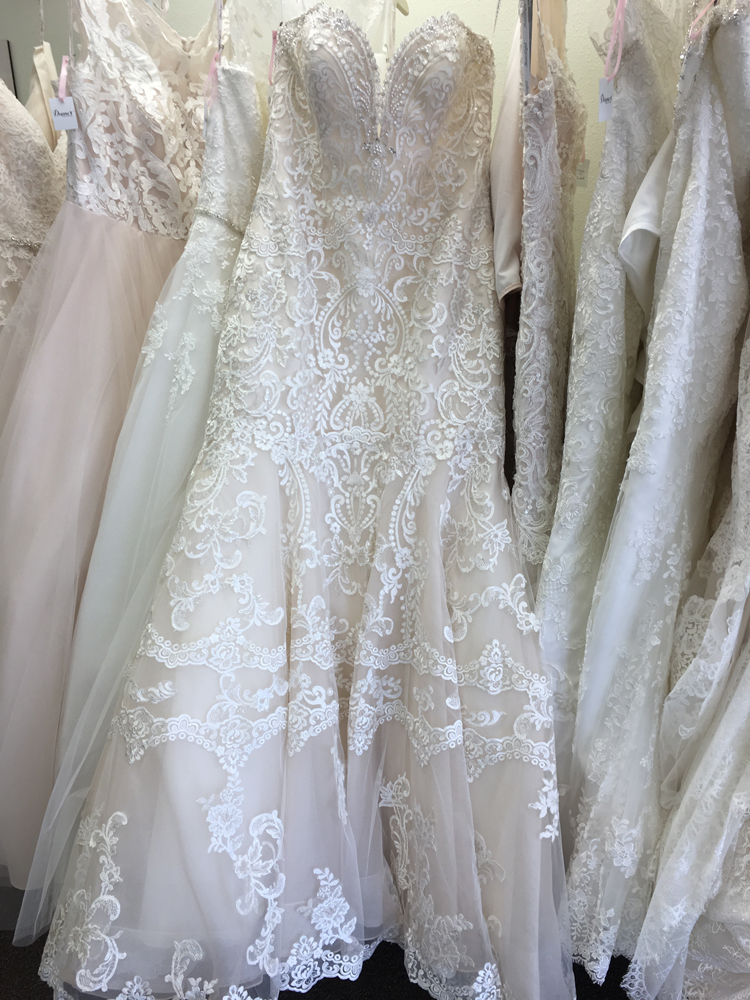 Working in the bridal industry for over fifteen years and owning a bridal shop, I see a lot of brides come in looking for a wedding gown. It can be a daunting task, especially considering the recent closing of Alfred Angelo. Here are some steps to help you with your bridal gown search.
1. Determine the budget that you want to spend on a bridal gown.
Look for sales and events at bridal shops for gowns. The National Bridal Sale is a yearly event that allows bridal shops to give huge discounts on gowns. For ideas, look at wedding magazines and social media pages for photos of styles that you might be interested in. These photos can help the consultant pull gowns for you.
2. Ask for recommendations from the bridal consultant.
They are the expert in this field and can help you if you are not sure of what types of dress you want.
3. Bring only two to three people with you for your initial appointment.
Too many people can complicate your bridal search and give you too many opinions. After you have purchased your gown, you can then show your other family members and friends.
4. If you are planning a wedding at least a year out, start looking for a gown nine months before.
Gowns can take four to five months to come in if ordered and you need to have time for alterations and bridal portraits. Consider the alterations for your gown; this is a separate fee from your gown.
5. If you have a shorter engagement, start right away looking for a gown.
Many designers have gowns that can come in sooner if needed for a rush fee.
Happy Shopping from Diane's Bridal
www.dianesbridalboutique.com
817-732- 2752